On a scorching summer afternoon, the King went for a hunt with his Minister and a few soldiers in the jungle. They wandered for a couple of hour but due to heat the animals were hiding deeper into the woods. The group lost their way in the jungle. The King was thirsty, so he asked his soldiers to look for some drinking water.
Soldiers went around and located a hut. One soldier went inside the hut to find a blind sage sitting and meditating. He asked for water but the sage refused to part with it. Disappointed, the soldier came back and informed the Minister that "there is a pot filled with water but the blind sage is refusing to part with it."
Very surprised, the Minister went in. He too was refused.
King was so thirsty by now that he himself decided to visit the hut and request the blind sage for water. The sage got up from his seat and welcomed the King. His face lit up and his voice filled with joy, he said, "I am so fortunate that the King himself has come to my doorstep. I could refuse a soldier, a Minister, but how could I refuse my King?" And he promptly offered water from the pot.
King drank the water, his thirst quenched, but he was curious, having listened to what the sage just said. He asked the blind sage, 'Your Holiness, I am sorry but I can see that you are visually impaired. How could you distinguished between a soldier, a Minister and a King?"
The blind sage smiled and said, "My King, the first person who came in and addressed me as — 'Aye you, blind old man' was your soldier. The second person who came in addressed me as — 'Hello blind sage'…he was your Minister, but you addressed me as — 'Surdas ji'…..You must be the King.
Sage continued, "Being blind, I am connected with the world through my other sensory responses such as voice, touch and smell. A person's character and stature is gauged by the way they speak. I am sorry if I have caused any inconvenience to you my King."
King glared at his soldiers and Minister as he thanked the sage for quenching his thirst and sharing the priceless life lesson.
— — — — — — — — — — — — — — — — — — — — — — — — — — — — — — —
शब्द-शब्द सब कोई कहे, शब्द के हाथ न पांव;
एक शब्द औषधी करे और एक शब्द करे सौ घाव।
Spoken words can cure, but can also hurt.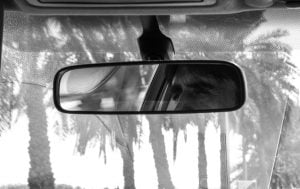 If the spoken words had a physical form, do we realize that in a day we may be speaking a room full of words? Each spoken word reveals our personality, our character and the quality of our inner being. Each time we open our mouth, we are letting the world to peep into ourselves. People who listen to us subconsciously form an impression about us. Now it's up to us whether we care about them or not.
Many years ago, as I remember, I was at Ballard Pier in South Mumbai and wanted to take a taxi to come to Andheri. I casually asked a yellow taxi driver — "Malik, Andheri chaloge kya?" (Sir will you take me to Andheri?)…he nodded and I sat in his cab. For a while he drove in silence but I could see him sobbing and clearing his throat. I asked — "Bhai, sab thik hai?" (Brother, is everything fine?)…the driver said, "Saab, 24 saal se Bambai me gadi chala raha hun. sab taxiwale ko gali dete hain, arrey, turrey bolate hain…aaj paheli baar kisi ne "malik" kaha to dil bhar aaya." (Sir, since last 24 years I have driven a cab in Mumbai. People who sit in my cab generally do not see taxi drivers with respect and talk to us insultingly. For the first time someone has called me "Malik / Owner" and hence I got emotional.")
प्रभू को भी पसंद नहीं सख्ती बयान में,
इसी लिए हड्डी नहीं दी, उसने जबाऩ में!
God also didn't like sternness in our words,
hence He made the tongue boneless.