I came across this anecdote which I thought of sharing with you.
Dale Carnegie received a letter. He had given a talk on Radio about Abraham Lincoln. In the reference, some dates that were mentioned by Dale Carnegie were wrong. So a lady who was an ardent fan of Lincoln wrote a nasty letter to Dale cursing him and saying "how dare you speak about Lincoln when you yourself have very shallow and limited knowledge about him. First get your facts right. Even kids would know such details that you don't. You must be out of your mind. You better apologise in public. This is an insult of Lincoln… boom… boom… boom……." and many such things…!!!
Dale Carnegie got very angry as he read the letter and immediately wrote a response fuming with boiling blood. Equally provoking and filled with ugly poison of words. But by then it was too late and his peon had left for the day. He thought he'll post it in the morning. He kept the letter on his bedside table and went to sleep. He felt lighter after writing that letter as he too had reacted in the same nasty fiery manner that she did.
In the morning, before placing the letter in to the envelop, he read it once. He felt that he had gone overboard. In fact what she mentioned in her letter was not entirely wrong. It was his mistake as well to mention incorrect dates. He should have been apologising rather than reacting in an unfair manner. He kept the letter aside and wrote another.
After finishing the second letter, he compared the two and wondered that in one night there was such a difference in his thought process and reaction! What if he would have posted the first letter last evening itself? He thought that there was no hurry to post this letter as well so he should read It once again in the evening and decide what to do. In the evening he wrote the third letter and there was such a difference in the content. Then he thought that the lady was not so desperate to receive any response so there was no undue hurry to post it. He waited for seven days. Every morning he read the letter again and re-wrote it. Again in the evening, he would read the letter and re-write it. On the seventh day when he felt that there was nothing that needed to be changed, he read the letter and was amazed with the transformation of the letter and its content. The first letter was filled with poison and hatred, while this one was filled with friendship and empathy.
In this letter he had written that he was indebted to her for pointing out those errors and by any chance if she happened to come to his town, she should be his guest and should stay at his house. He would be happy to meet her and learn more about Lincoln, as he had limited knowledge about him. He expressed his heartfelt apology for the mistake.
Six months later she came to his town and went to stay at his house. During these months there were many exchanges of letters between them. The most interesting outcome was that they fell in love and got married.
With that first letter, all possibilities of any relationship were over. By delaying the response, there was a paradigm shift in the outcome.
All is well that ends well.
— — — — — — — — — — — — —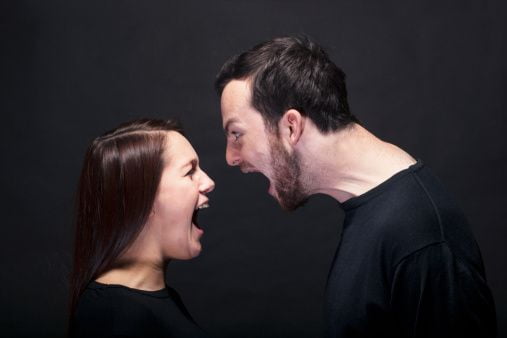 We have all had similar experiences and wonder as to why people shout when they are angry.
A beautiful thought is that when two people get angry, the distance between their hearts increases and subconsciously they get drawn apart. Hence in order to communicate and be heard, they shout.
As a contrast, when two people are in love, or friendly, they feel the closeness between them and even if they whisper, they 'hear' each other as the distance between their hearts gets closer.
सुकून मीला ना मुझे आपसे कलाम के बाद,
तड़प कुछ ओर बढ़ी आपके पयाम के बाद ।
मेरे नसीब के मानी बदलने वालोंमे,
लिखा है नाम तुम्हारा ख़ुदा के नाम के बाद ।।
Sukun mile na mujhe aap se kalam ke baad
tadap kuch aur badhi aap ke payaam ke baad
Mere naseeb ke mane badalnewalon me
likha hai naam tumhara, Khuda ke naam ke baad.
There is only happiness in life, to love and to be loved. When I look into your eyes, I know I have found the mirror of my soul.